Today, it is quite difficult to find a spacious area to live, particularly for your bathrooms. However, you are never limited to this tight space in sprucing up the curb appeal of your small bathroom remodel.
Creativity and careful planning is your best tool for making this project a success. Nonetheless, you can always seek professional assistance for intricate parts of your small bathroom remodeling and ask for bathroom remodel ideas from general contractors.
Before further steps, better have an idea of the typical things you need to consider before implementing your small bathroom makeover.
Proper Bathroom Ventilation
Because it is a tight space, you need to have proper ventilation to have an airy feeling inside. The practical thing you can do is to install exhaust fans to suck up excess moisture inside your small bathroom.
Inline, having the right moisture inside your shower and bath promotes a healthier environment free from mildews and molds.
Elegant Lighting
Proper lighting creates an illusion of a wider space in your small shower and bath. You can install recessed lighting in your bathroom to have space-saving features. Place LED lightings behind your vanity mirror to have a balanced light on your face.
Placing lightings underneath your vanity cabinets and floating vanity top is also a good idea to increase the vibrancy of the place. Likewise, you can also have a switch to adjust the brightness of your bathroom lights to suit your mood.
Shower Sill for Better Curb Appeal
Shower sills are important in supporting your shower glass wall while preventing water from coming out of your shower area. We do not encourage tiles because you will be facing your M & Ms (mold and mildews) in your tile grouts.
It is best to have stones for your shower sills. Likewise, proper sloping in of your shower sill is very important to achieve a stunning finish and avoid moisture from seeping down.
Smaller Tiles for Shower Floors
If you will cover shower floors for your small bathroom renovation, better go for smaller tiles even if it is honed or polished. Smaller tiles offer better traction and anti-slip feature compared to larger ones.
Recessed Storage Compartments
When doing your small bathroom remodel, you must be conscious enough with how much space are you saving for better usage. Inline, having smart and recessed storage compartments inside your tight bathroom is a great idea. You can have pull-out trays and cabinets to store your vanity toiletries, towels, tissues, and more.
Hang Items to Save More Surface Area
Aside from recessed storage compartments, you can go for hanging baskets and pails where you can store your towels, linens, tissue rolls, and other small stuff for hygiene. This allows you to save up more surface area to move and place larger bathroom accessories.
Retain or Change Current Layout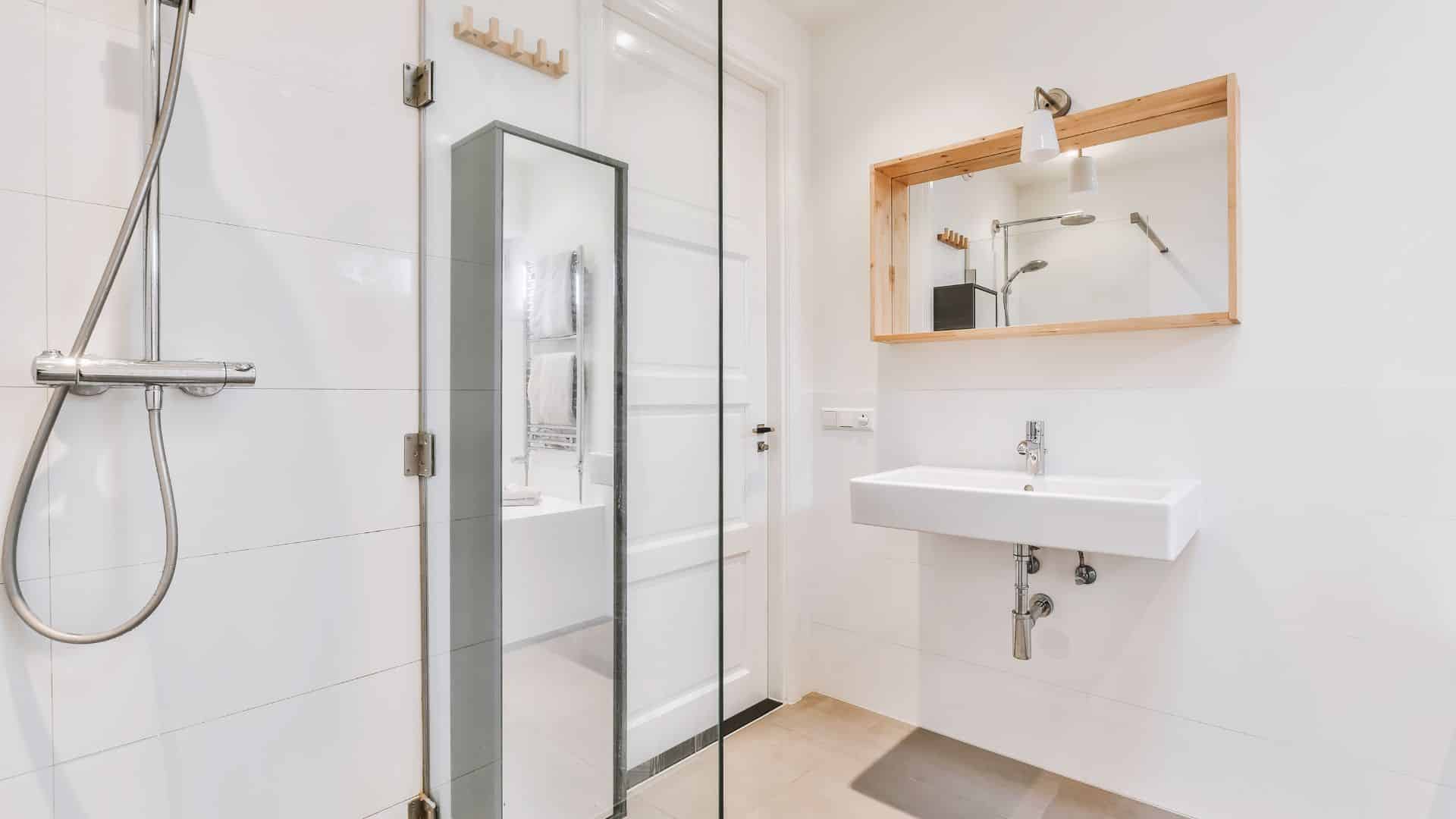 This is a huge decision that most homeowners face whenever they do a small bathroom renovation. Oftentimes, the two most influential factors driving your decision is cost and practicality.
If it is necessary to change your existing bathroom layout, then expect your small bathroom renovation cost to be higher. In contrast, if you can still live with your existing layout for the next five years, then better stick to that one to save on cost.
Bathtub or Shower? Or Both
Aside from thinking about your bathroom layout, you will also be faced with the major decision of getting a shower or bathtub, or perhaps both. For this scenario, you need to consider practicality.
Try to reflect how often do you take a shower or dip yourself in a warm bath in the tub. Then, try to measure your space if the place is still feasible for adapting both in your small bathroom.
Conclusion
If you need a licensed and seasoned contractor to help you out with kitchen and small bathroom renovation, you can count on us. We have served several clients in the area already. You can check out our portfolios for better insights into our work.
You can contact us anytime to ask for a free estimate and booking appointments or check us on Twitter!