Doing a kitchen remodel is at the top of a lot of homeowner's lists of priorities around the house, and one of the first steps to starting this project is to find the kitchen renovation prices. Whether you want to reinvigorate an outdated kitchen, or you want to improve the layout so that you can enjoy cooking more easily, doing the research to find out the cost of a kitchen remodel is a very important first step.
You don't just want to get a national average for a kitchen remodel, you want to know how much kitchen remodels cost in your local area. In this blog we will be looking at the kitchen renovation cost in Arlington, VA, so that you can get an idea of what your local cost for kitchen renovations is like. 
The kitchen remodeling cost in Arlington, VA will vary a lot depending on many elements and choices you can make about your project. To help you get a closer estimate of the cost of kitchen remodeling in Arlington, VA we can break down some of the parts of a kitchen remodel and how much they cost.
After reading this article you will have some knowledge that you can use when talking to your kitchen and bath remodeling contractors in Arlington, VA. Knowing something about the costs involved in a kitchen renovation in Arlington will give you some power to make sure you are not spending too much with your local kitchen remodelers.
Kitchen Remodelers Arlington, VA Need To Know
The cost of living in Arlington is quite high, according to Sperling's Best Places, it scores 168.7, while the national average is 100 and the average for the Commonwealth of Virginia is 103.7. This means that it will cost more to do a kitchen remodel in Arlington than in most other places. 
This does not mean that you have to spend a fortune on your kitchen remodel, but it is helpful to know that the kitchen remodel cost in Arlington, VA is high and be prepared for that. If you see prices of a kitchen remodeling company in Arlington that seems pretty high, it might just be that that is because of the higher cost of living. 
According to Homeblue.com the range of average kitchen remodel costs in Arlington, VA is from $16,000 to $62,000. This is a pretty big range, so looking at the following cost breakdown and applying the elements you want remodeled in your kitchen will help you get a closer estimate.
Countertops
According to kitchen remodelers in Arlington, VA, countertops usually make up about 10% of the overall budget, this comes out to about $2,300 for an average kitchen renovation. The cost of the countertops will depend a lot on the material used.
Real stone countertops like marble or granite will cost the most, while the cheapest option is a laminate countertop. Having difficult angles and kitchen layouts could also add to the cost of marble countertops.
Flooring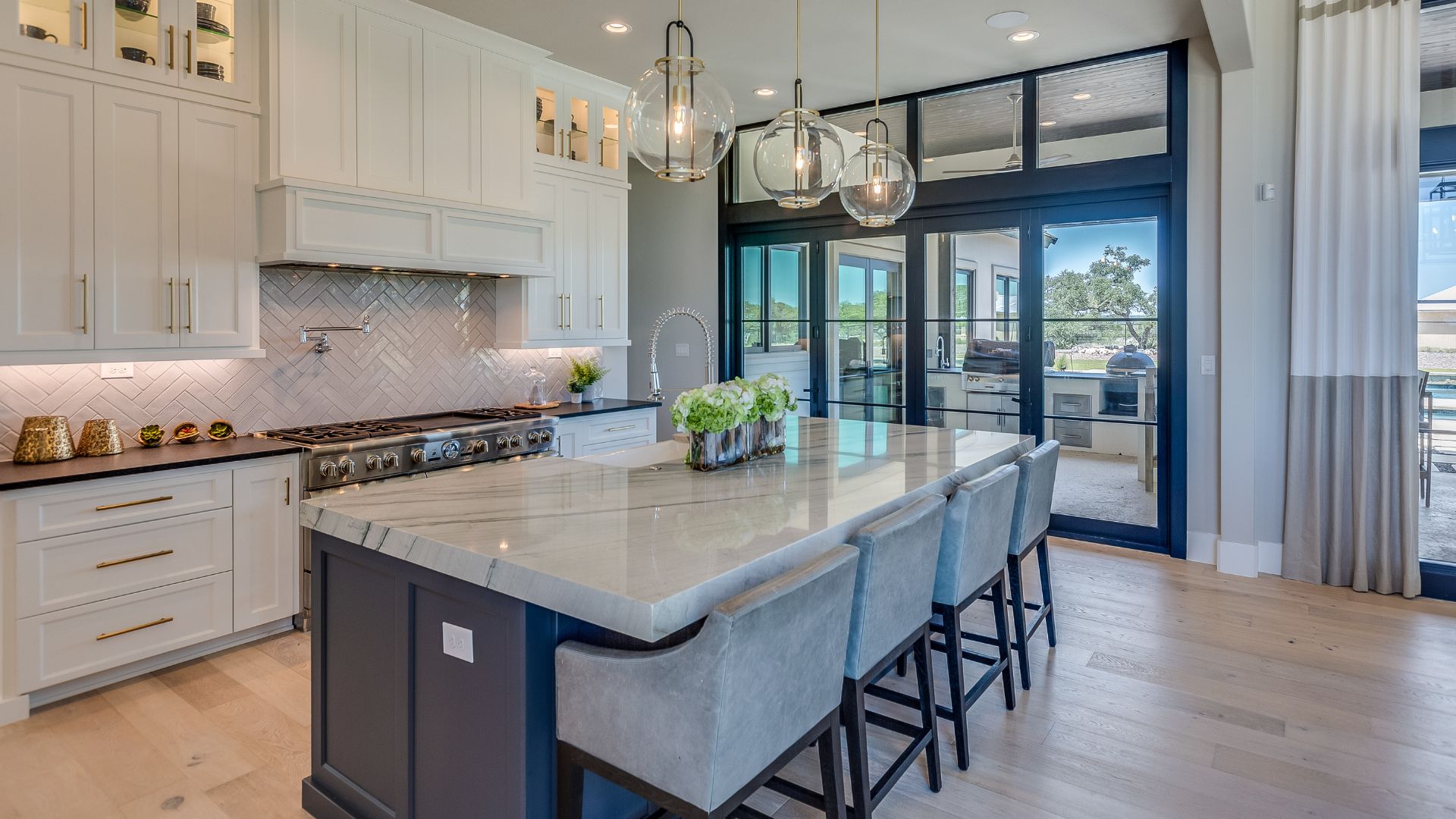 For your kitchen remodel's flooring, you can expect to shell out 7% of your budget, or $1610 for a typical job. This is another area where the type of flooring will affect the price a lot.
Tile is a great kitchen flooring option, but it costs more than others and is more difficult to install, bringing the price up even more. There are cheaper options out there, but the flooring in a kitchen is very important with all of the traffic and spills that happen there, so you want to have quality flooring installed. Also you don't need to worry about cleaning your flooring, just hire some professional house cleaners in Arlington VA.
Appliances and Ventilation
This category eats up about 14% of a normal kitchen remodel cost, which typically comes out to $3220. Some homes don't even have ventilation in the kitchen, so in those cases you can expect a lot more to have a new system put in place.
The appliances you choose are going to have a big effect on the price, especially if you are hoping to upgrade to gas. Installing gas lines in your home will cost a lot so you can expect to be paying more if that is what you want.
Doors and Windows
For most kitchen remodels, doors and windows make up 4% of the cost, or about $920. If you are planning to make your windows bigger, or add new windows or doors, you can expect this price to go up.
Putting in new windows with better insulation is something that will help you save money on energy costs, so spending more on this can actually help to save money in the long run. 
Walls and Ceilings
This is going to be about 5% of a kitchen remodel cost, or $1,150. This includes painting, which is one of the best ways to refresh your kitchen. Be sure to spend the extra dollars on a quality paint that will last a long time; kitchen's are harsh environments and having a quality paint will make a big difference.
Faucets and Plumbing
You can expect to put 4% of your budget into this category, or about $920. Plumbing costs can really start to skyrocket if you change the location of your sinks, drain, or other pipes. 
Plumbers are highly skilled tradesmen who are in high demand and deserve a high wage. If you can leave your sink where it is, you will be able to save some money on your kitchen remodel.
Cabinets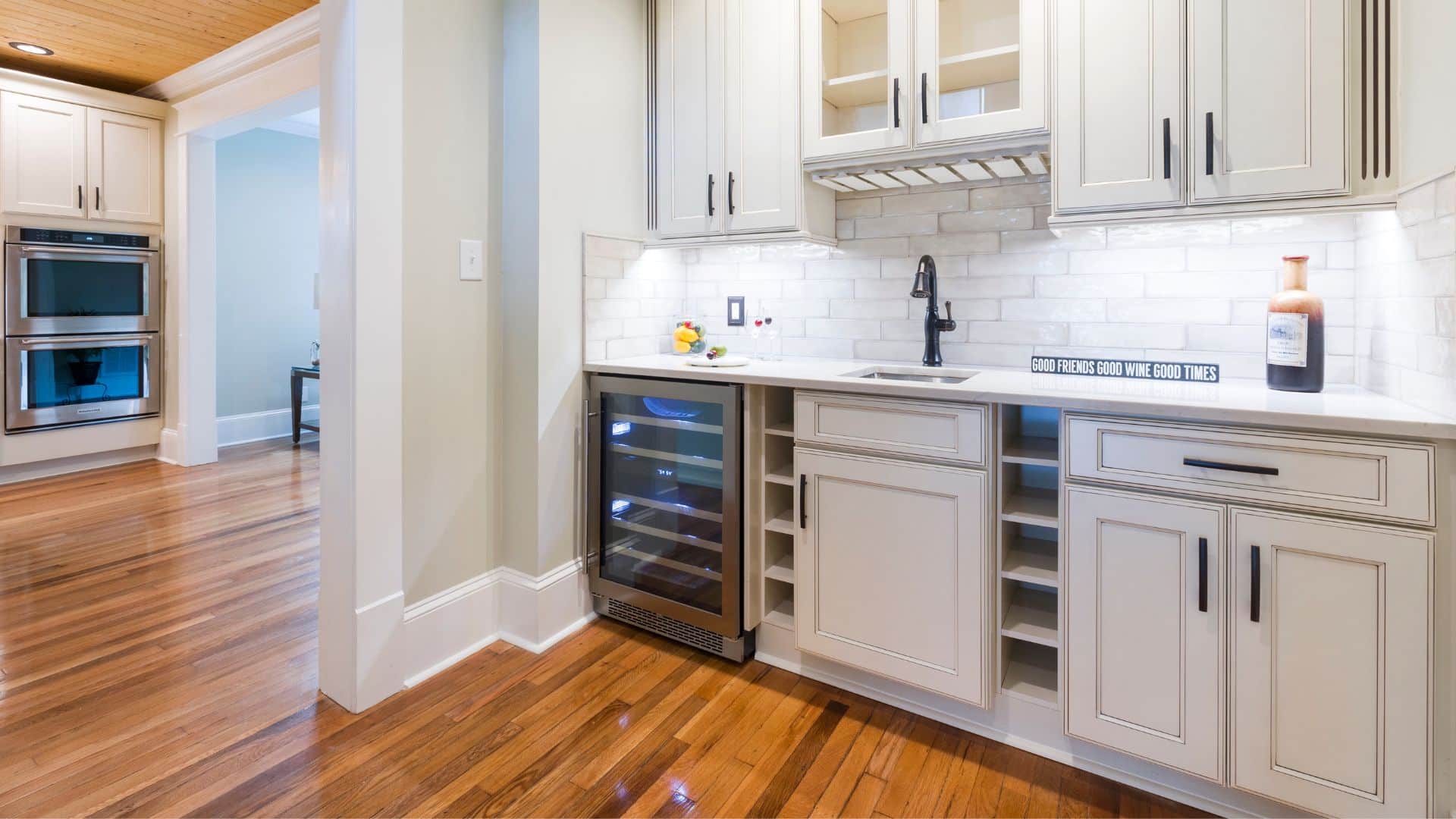 You might not guess it, but cabinets are the most expensive part of a kitchen remodel same in bathroom remodel trends, coming in at 29% of the total budget, or $6,670 on average. This is because cabinets are a quality piece of furniture that are made to last a lifetime.
Having good and latest kitchen cabinets ideas is really important to how functional your kitchen is, so it is best if you get the right ones for your needs. You will use your cabinets everyday, so it is worth spending some extra money on them.
Lighting
Your lighting is going to be about 5% of your total cost, or $1,150. You can end up spending a lot more on lighting if you are going to change the location of the light fixtures. 
This is because you will need an expensive electrician to do the work and they may have to tear into the walls and then that will have to be repaired as well. Leaving your lights in place is a way to keep costs down.
Design
Your design fees will take up about 4% of your budget, or $920. Your designer will help you turn your dream kitchen into reality, so you definitely want to spend for a good kitchen designer.
Installation Labor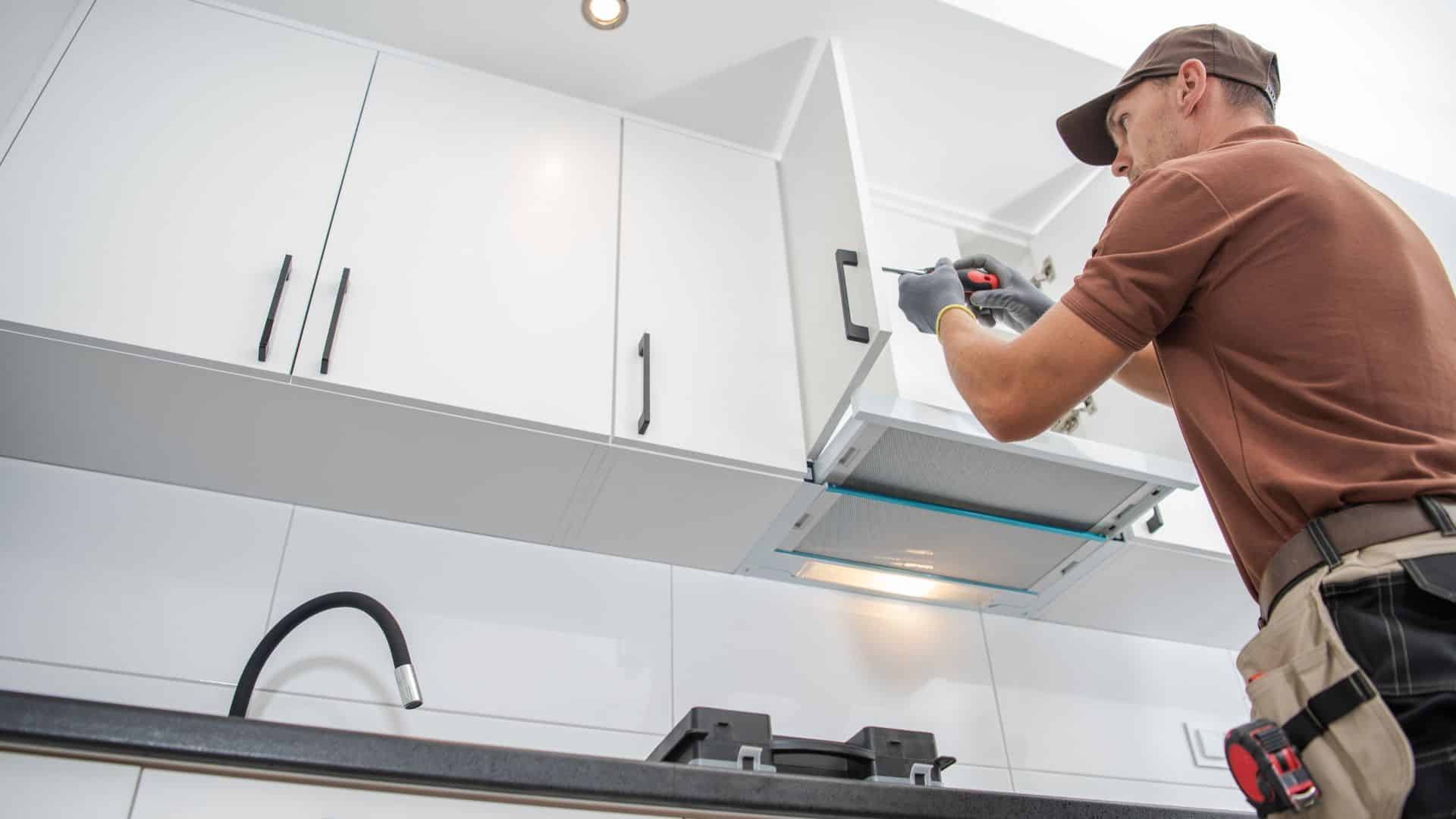 The work to actually build your kitchen will be about 17% of the total cost. You can expect to pay more living in Arlington, VA, with the cost of living being so high.
Miscellaneous
Other expenses will be about 1% of your budget, or $230. We also recommend having 10-20% extra cash available in case of unforeseen costs. One of the worst things that can happen is having to stop the kitchen remodel work because you run out of money.
Contact us today for your free quotes and virtual consultation. For many years, we've helped several homeowners in VA, MD, and DC with their affordable shower renovation. If you're also considering Bathroom Remodeling in Arlington VA, don't hesitate to call our office today or visit us on Houzz!