Are you excited to start revamping your condo bathroom? This is going to be an exciting endeavor and can also be challenging. As you plan for your project, you should incorporate balance in style and functionality to deliver comfort and reflect your personal style. 
For a successful and satisfactory kitchen and bath remodel careful planning and finding the right contractors are significant. Luckily, we have gathered essential tips and tricks to help you begin your bathroom remodeling project. 
Start with a plan and a budget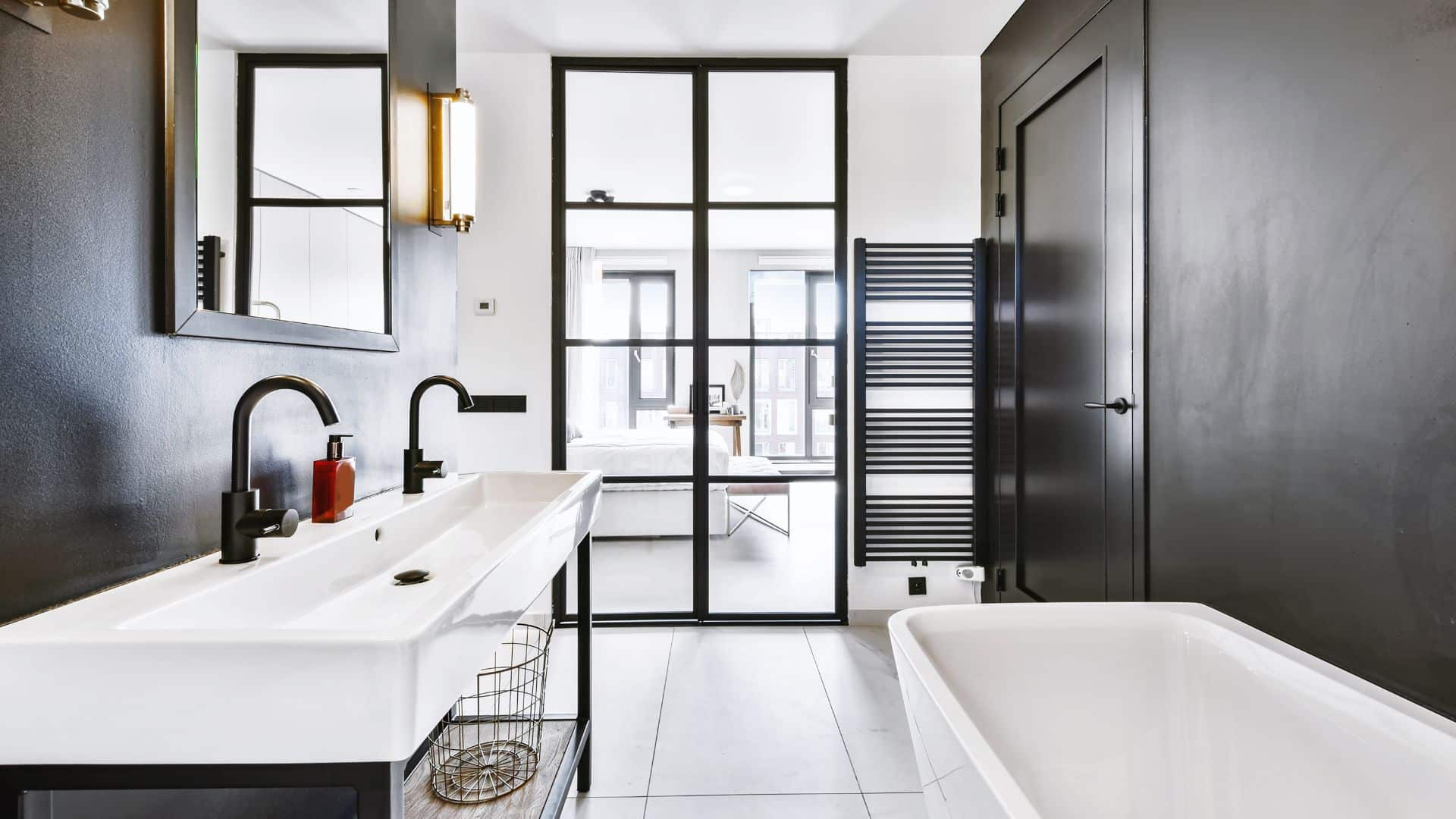 Before calling and booking a bathroom remodeling service contractor, it is beneficial to talk to everyone in the house. Discuss with your family members what fixtures and finishes you would like to use and how much money are you willing to spend. 
It is recommended that you research the cost of local remodeling costs, the price of design, materials, and labor. This will help you get a realistic budget. 
Here are some questions to help you estimate the cost of remodeling a bathroom: 
How much are you willing to shell out?
Always consider your options for the terms of payment- cash or financing. Keeping your budget realistic will make your home an investment instead of a financial burden. 
Are you planning to sell your house in the next few years?
If you are planning to put your home on the market, you need to think about what bathroom features can help increase your home's resale value. Study the different design styles that your potential buyers will enjoy and love. A bathroom remodel undoubtedly offers a significant return on investment. 
What are the important design elements would you like to add to your bathroom?
Think about everyone who will be using the space. Integrate design elements based on your preferences and lifestyle. Determine which of these designs matters more to you and develop a budget based on these.
Do you plan to change the footprint of your bathroom?
Knowing everything about small kitchen remodeling is important. Updating your bathroom's layout can cost you more. If you are planning to stay longer in your place, choose a bathroom layout that will cater to your needs and will make you happy. Consider whether you need to change the fixtures, knock down a wall or keep the same floor plan. 
When planning for your budget, it is helpful that you stick to your plans unless there are financial constraints or budget. Additionally, put aside 20% of your contingency budget in case there will be some unexpected problems or expenses that will arise during your remodeling project. 
In case you're having difficulty setting everything for your bathroom, seek professional advice. You can speak to your remodeling contractor for estimates and bathroom styles. They will also handle the schedule for your installers and vendors. 
Figure out your bathroom design
A typical bathroom has a toilet, tub, shower, and sink. If you are completing a guest bathroom remodeling, or you are working on a limited space, a sink and toilet with a small shower are enough. Designing a bathroom can be overwhelming, follow these bathroom remodeling tips to help you focus on what you need: 
Purpose of your bathroom
What type of bathroom are you going for? Is it a full bathroom, a half-bath, a powder room, or a master bathroom? Are you planning to get rid of the whole thing or start from scratch, or mix new elements with the existing wants?  Answering these questions will give you a better idea of what you really want. 
Think about your space
After deciding the purpose of your bathroom, consider the size and shape of your space. Carefully plan what fixtures you want for you to get the best use of the square footage. 
Your safest option is to keep your toilet, tub, shower, and sink. This can help you save more money. However, if you need more space, talk to your professional bathroom renovation to create a bathroom design and layout that works for you and your lifestyle. 
Choose your bathroom materials
Remodeling your bathroom requires a lot of detailed planning and thinking. You may have lofty ideas for your designs, but they also require specific materials and textures. Shop for products and materials that will actually meet the needs of your remodel. 
Choosing the right materials is very important when it comes to countertops, bathtubs, lighting, bathroom cabinets, tile flooring, vanity, bath fixtures, waterproofing materials, and backsplash. You can check for the latest trends in bathroom remodeling to see which ones would work for you, and which ones will not. 
Decide on the right Lighting Materials
One of the most crucial remodeling bathroom ideas is choosing the right lighting for your bath. You'll need to decide whether to use natural or artificial lighting. Installing sufficient and elegant bathroom lighting will affect how you look in the mirror and help elevate your bathroom appearance. 
For natural lighting, carefully place windows on your walls. Adding plenty of windows and a skylight will make your bathroom feel brighter and airy. You can add blinds or privacy screens to get the privacy you need in the bathroom. Mirrors can also help make the space feel bigger by bouncing off the natural light from the windows. 
For artificial lighting, a combination of LED recessed lights with wall sconces beside or on top of the mirror is a superb idea. LED lights come in different colors and are safe to use around water. They are also energy-saving options that can last a long time. 
Don't forget about storage
Making use of the available space on your walls for your storage is an excellent idea. You can increase storage space in your bathroom by installing a niche to your shower, putting some baskets and racks above the toilet, on the floor, or adding additional cabinetry below your sink. 
Task lighting 
There are different parts of your bathroom, like your shower, toilet, vanity counter, and tub. If you see many modern bathrooms, they have dedicated task lighting in those areas. This is helpful to avoid accidents and to help highlight the beauty of your bathroom.
Mood lighting is also excellent to up the cozy ambiance of your condo bathroom. We can install hanging lights on top of your freestanding tub. Perfect to complement your warm bath.
Recessed lighting on your vanity counter is also good for condo bathroom remodeling ideas. That way, you can clearly see your face in the mirror while featuring your beautiful marble vanity top.
Ready to plan for your Condo Bathroom Remodel?
Renovating the bathroom of your condo or apartment is a challenging task. It takes time and careful planning to get things done successfully. To ensure the accuracy of your bathroom design, you can hire a bathroom remodeling company for this matter.
We are here to help you realize your dream shower and bath at a price that makes sense to you. We can work around your budget while giving you quality products and design. Book a free consultation with us today.
Visit us on Houzz to get to know more about us! Should you require free design consultation, you can request one today! You can also call us at 703-936-6898 to get a quicker response from our team.